I grew up exploring the untamed outskirts of a growing suburban community. When I wasn't outside, I was inside busy drawing, building scale models, working on a model railroad and watching 60's- and 70's-era science fiction.
After receiving a Bachelor of Arts degree in graphic design from Iowa State University, I worked as an exhibit designer, technical illustrator, 3D visualizer and web developer. Also, together with my loving wife, I've enjoyed the privilege of raising two boys who are now successful young men.
In November of 2012 I launched Iowa Parklands to fulfill my interests in design, fitness and the outdoors. Iowa Parklands offers detailed, firsthand descriptions of Iowa's most beloved parks plus free printable trail maps. My favorite part of Iowa Parklands has been exploring hundreds of trail miles with GPS in hand to plot and create accurate maps. For sale on my website are a variety of products including bandanas featuring the maps I produced for many popular trails. The business continues to be an enjoyable outlet for me thanks to the new and exciting challenges that accompany growing a small business.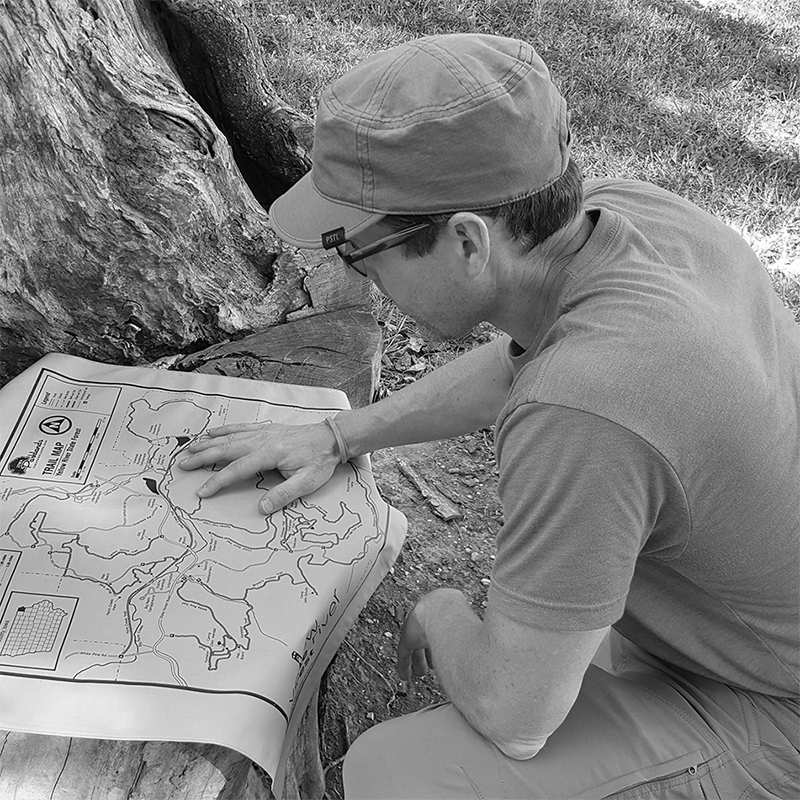 3ds Max | Adobe Dreamweaver | Adobe Illustrator | Adobe InDesign | Adobe Photoshop | AutoCAD | CADopia | Bootstrap | Campaign Monitor | CorelDRAW | CSS | Google Analytics | HTML | MailChimp | MailerLite | Social Media Platforms | WordPress
3D Visualization | CAD | Construction Drawing Detail | Email Marketing | Graphic Design | Front End Web Development | Space Planning | Technical Illustration